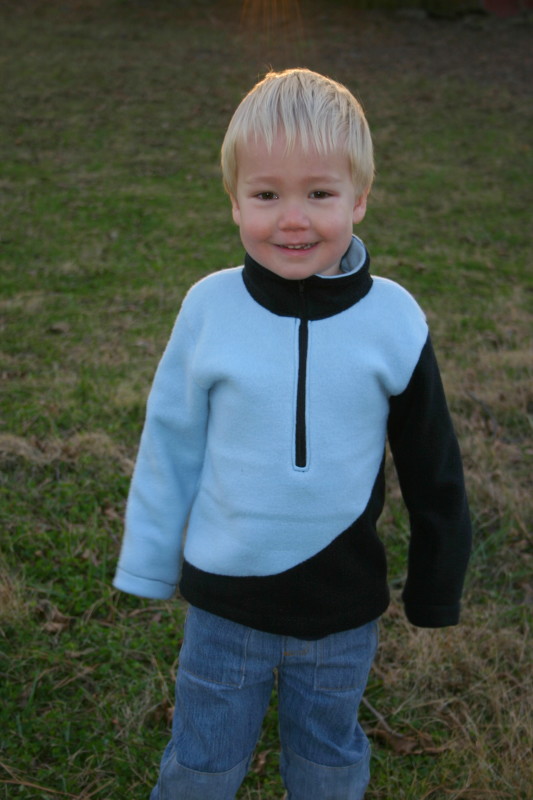 This little guy is my favorite fabric shopping companion for the pure joy and entertainment that he provides.   He is always picking out his own fabrics and telling me what I need to make him, loudly exclaiming his exacerbation when he can no longer ride in the cart because it is overflowing with bolts of fabric and charming the ladies who work at the store.
Sewing for boys is much harder than sewing for girls.  Most patterns are very practical and have simple style lines for boys, lacking that edgy, hip look that you see with girl patterns.  So when I saw the K2 Fleece Pullover by 5 out of 4 Patterns, I could not resist sewing one (or three) up for my favorite guy.  And I admit, my daughter too.
Pattern: K2 Fleece Pullover
Sizing and Fabric:  This pattern ranges from a 2T to a size 18 allowing you to cover a wide range of ages and body types.  And while it calls for a heavy-weight knits, fleece or sweatshirt fleece, I can imagine using an athletic blend for layering, basketball, hiking, etc.
I find that her size chart matches up well with ages and based upon my son's measurements he is a size 3.  However, he is a skinny tall 3 year old and I had to lengthen both the bodice and sleeves in order to fit him correctly.  Luckily, there are lengthen/shorten lines on all pattern pieces so that this easy adjustment can be made.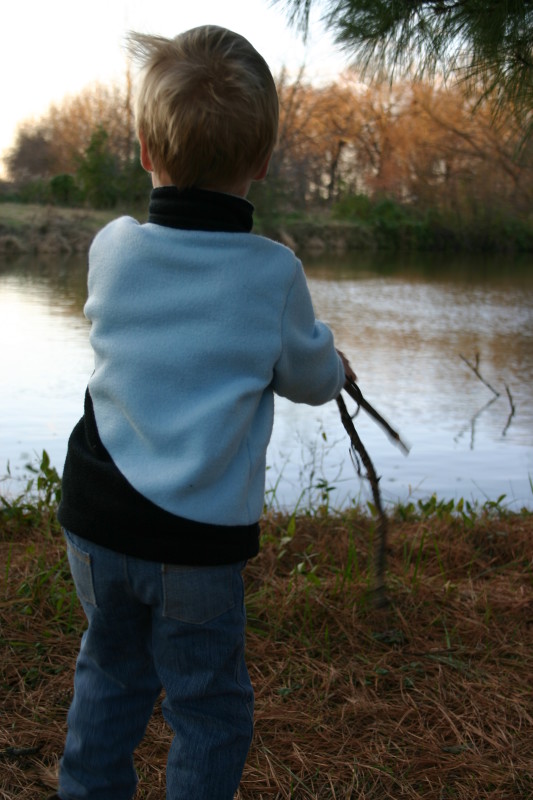 Construction: All 5oo4 patterns have the option to print layers, meaning you can select to only print the size(s) you need and best of all…NO TRIM pages. Not having to trim saves me a lot of time that is then eaten up when I trace the pattern pieces onto freezer or butcher paper (I have two kids, so I trace one or both sizes onto paper rather than cutting into the printed pattern).
The tutorial has very detailed description, drawings and images to walk you step by step through the process of installing the hidden zipper pocket and the neckline zipper. It also has hyperlinks within the tutorial letting you skip to the options or section that you need.
Other than installing the zippers, this pattern goes together very quickly!
Overall: I love the fun contrast option with the optional hidden pocket that is perfect for both girls and boys!  My children both hate heavy jackets, so this pattern is a great compromise as it layers nicely over t-shirts without being bulky.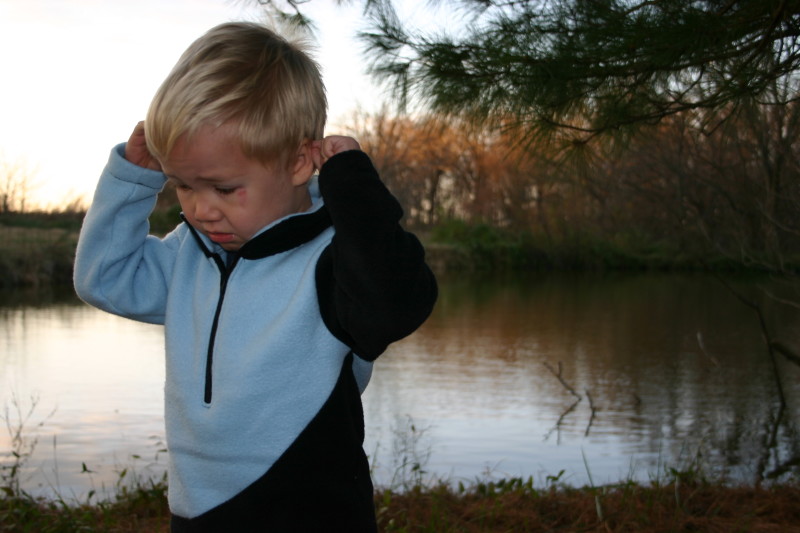 Future Pattern Hacks:
Other color block options
Full zippered jacket
Hoodie
Chunky sweater knit