The fall has been gorgeous with great weather and vivid fall colors.  The mornings have been crisp enough to want a lightweight jacket, but not to pull out my wool peacoat.   Luckily, 5 out of 4 Patterns just released their women's Ascent Fleece Pullover jacket.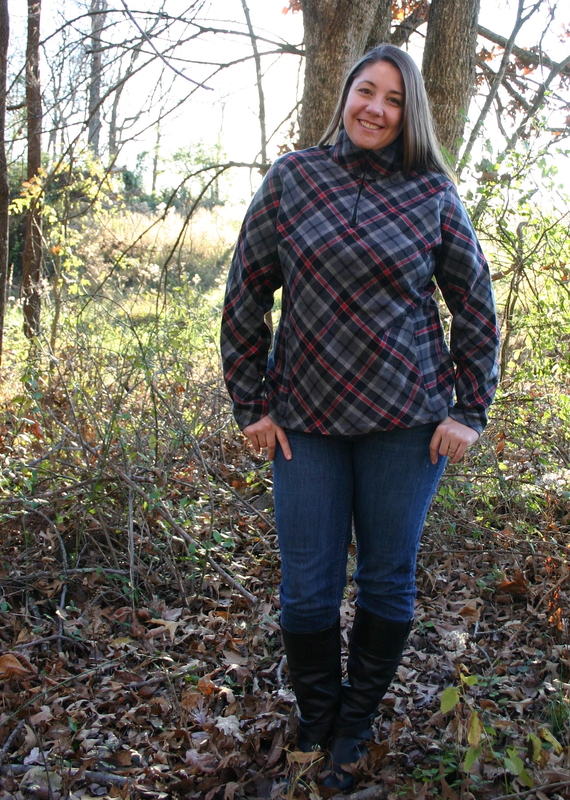 The lines of this jacket are fantastic with the contrast version offering some contouring (and slimming), invisible pockets, a nursing option and different zipper length options for the collar.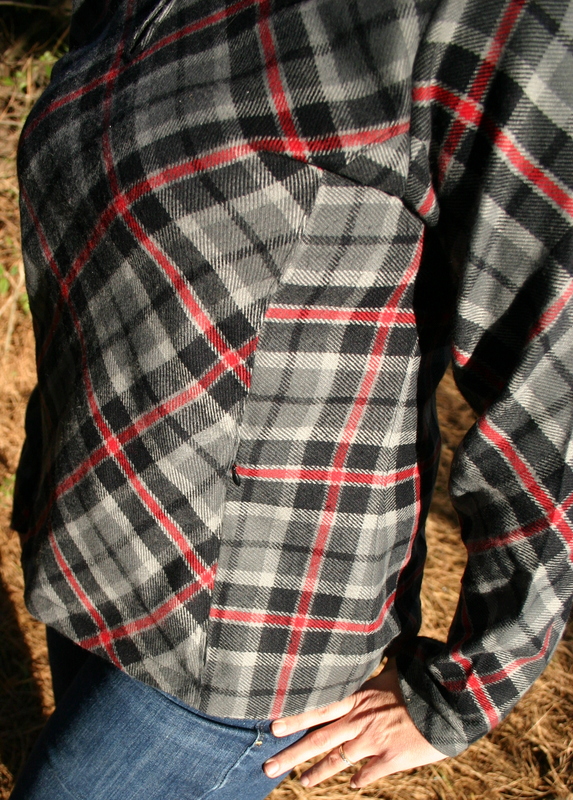 Disclaimer:  I received a complimentary copy of the pattern as a tester, but all opinions and pattern hacks are my own!
Pattern: Ascent Fleece Pullover
Size: The size range for this pattern is great range.  This pattern is drafted for a B-cup which for myself this means I generally need to do a FBA.  My high bust measurement fell in the size L range. However, all other measurements were an XL.  I cut a size L, but did a FBA and graded out to an XL in the waist and hips.  I made 3 different versions solid black (not pictured) , pink/white contrast and plaid contrast. The pink contrast version was a size XL, with no FBA, to see if the ease in the pattern was sufficient…and it was.
Pattern Adjustments:
Full bust adjustment (FBA)
1/2″ sleeve adjustment in width (since I cut a L for the FBA and wanted the sleeves to fit more like XL)
Fabric: This pattern calls for fabric with at least 25% stretch, so naturally I had to experiment once I completed my pink/contrast fleece version
Pattern Hack:
Wool blend (Plaid) cut on the bias for the main bodice and sleeve pieces.  The contrast pieces are cut on grain.  The wool is a thin bottom weight (think trousers) and is soft like a flannel, not wool coat thickness.
Credit card zippered pocket on left arm sleeve (tutorial Hidden Card Pocket)
Next time when using a non-stretch fabric I will cut the facing 1″ wider and then trim.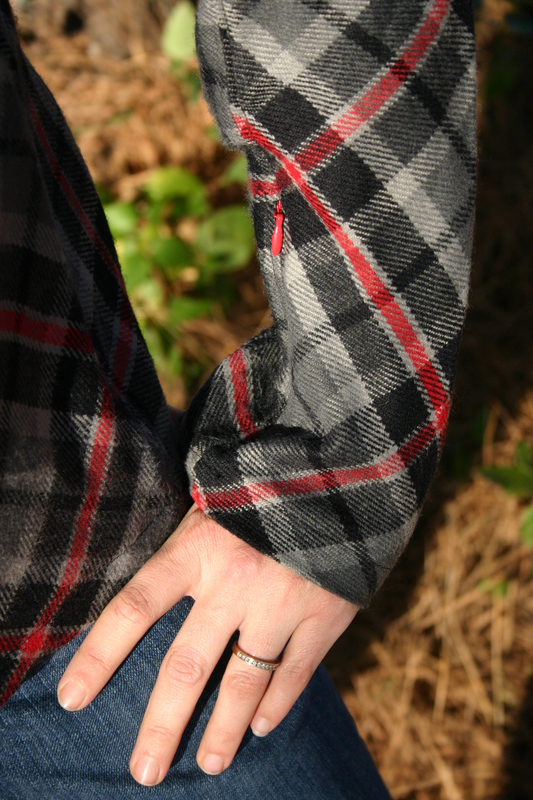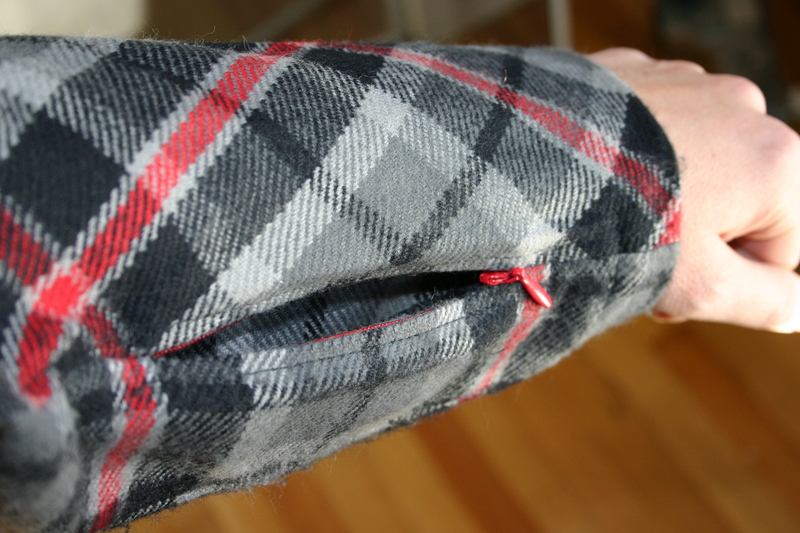 Construction: The construction of this pattern is super easy to put together…until the zippers. I have made FIVE pullovers  over the course of the past month and all of them have 3 zippers each (2 pockets and collar) and you would think after sewing 15 zippers I would find them easy or at least quit mentally cringing, but, NO!  This is not the fault of the excellent tutorial that is included with the pattern, it is me and my love/hate relationship with zippers (and my seam ripper).
I have sewn up the zippered collar using the tutorial method and a different method and I find them both equally easy/difficult.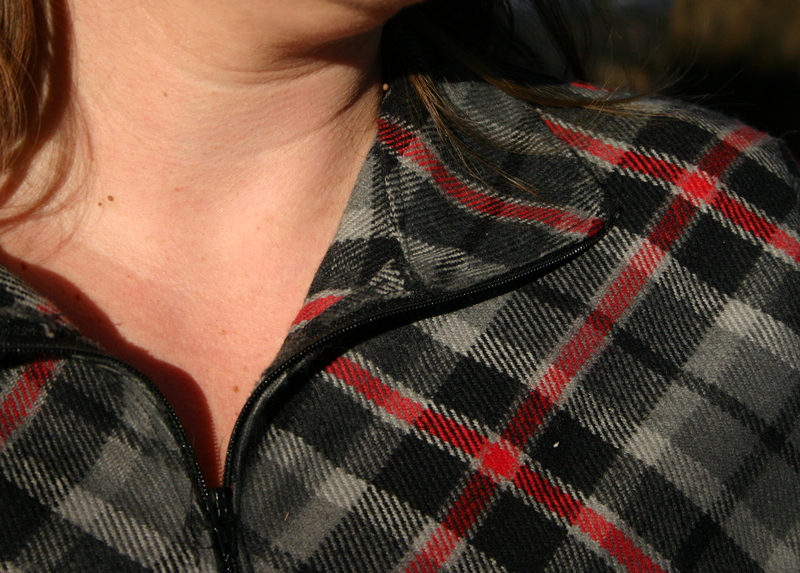 The designer strongly recommends using Wonder tape and I cannot agree more!  In fact I am now using Wonder tape ALL the time on my other projects!
I highly recommend topstitching your seams down, especially if you are not adding pockets.
Overall: This pattern is going to be my new go-to wardrobe staple.  The fit is very flattering, but allows me to still wear a lightweight layer underneath.  I will most likely only sew the contrast version as the pockets are more front center versus on the side seam which is a bit awkward.
Future Pattern Hack:
Full Zipper
Goretex outer with lightweight lining
Sweater knit and instead of zipper adding a placket with chunky buttons- see tutorial from Turtle Birdies
Solid with kangaroo pouch
Front/Back yoke for use with plaids
"Pit vents"- using an invisible zipper sewn into the armpit area for ventilation